Three-layer parquet repair
According to the material analysis of the floor decoration, the proportion of the selected laminate flooring was the highest, at 34.7%. The installation of laminate flooring is convenient and inexpensive, making it the most used. Solid wood flooring and composite flooring are ranked second and third. Bamboo flooring and floor tiles are also selected by some respondents.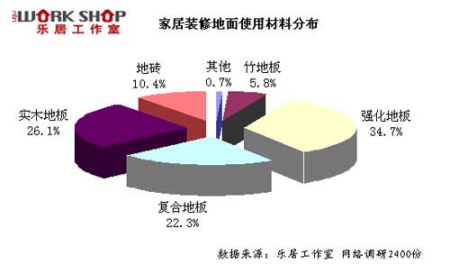 The selection of solid wood composite flooring materials, the proportion of three-layer solid wood composite use is more than half, close to 60%; the intention of multi-layer solid wood composite flooring accounts for 24.8%; the proportion of joinery and other categories accounts for about 20%.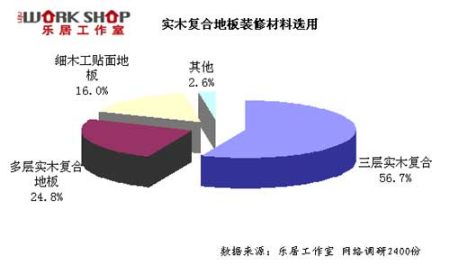 Intention to use three-layer parquet, consumers believe that taste, fashion, nature, easy installation, high stability, technology and other advantages are the key factors. The choice of three-layer solid wood flooring in consumer intentions is more oriented towards quality life, leading lifestyle and product quality.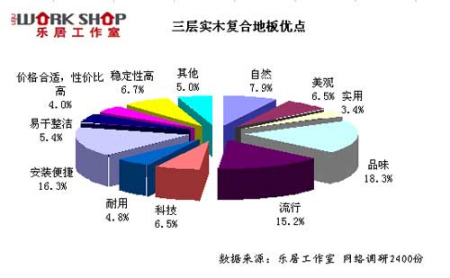 Consumers' evaluation of the lack of three-layer solid wood composite flooring shows that the difference between the foot feel and the solid wood is a major reason in the case that the price is not much different from the solid wood. Therefore, consumers also choose to play the keel and then install the three-layer solid wood composite floor. Strategy. Due to the large use of adhesives in three-layer solid wood composites, environmental concerns such as formaldehyde are also a major cause, accounting for nearly 30%. Product quality and characteristics are the other two reasons for not choosing three-layer parquet.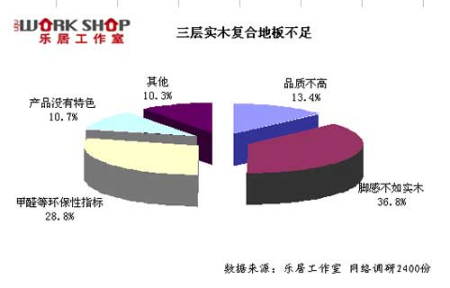 (3) Consumer rights protection
The channel survey on three-layer solid wood composite flooring knowledge and floor decoration shows that online advertising, friend recommendation and decoration company recommendation are three major ways. All of them accounted for more than 20%.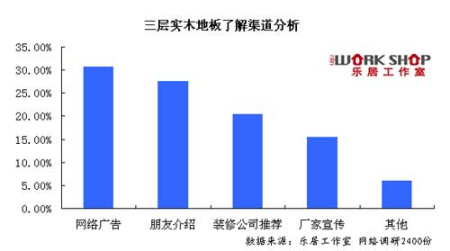 Consumer complaints and rights protection links: complaints directly to the merchants' stores, and seeking solutions to get more unanimous approval from most consumers. The three-layer solid wood floor is more important for the consumer service consumer in the consumer use link; the complaint is 315, and the manufacturer is also the way for the other two consumers to seek solutions.
For the media and the Internet, consumers also use it to publish their own consumption experiences to the Internet and related media. However, it can be seen that these channels are not helpful for solving consumers' rights protection needs. Service quality is an important part of the three-layer parquet manufacturers and distributors to consider.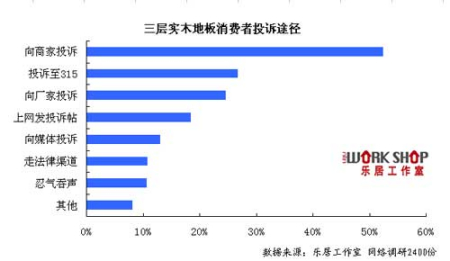 In the process of consumer rights protection for three-layer solid wood composite flooring, there are many pushes, asymmetrical understanding of product information, and process length are three major difficulties in rights protection. As a high-tech flooring product, the three-layer solid wood composite floor needs to be strengthened in terms of publicity and product promotion. Complex procedures and unclear laws also cause consumers to suffer in the process of rights protection.
Aluminum Clamp,Solar Components,Aluminum Extrusion
Solar Roof Mount Jade Motor Co., Ltd. , http://www.nsgroundscrew.com